Innovative systems and product solutions in the fields of navigation technology, production and logistics management, deformation and process monitoring as well as data management: Combined into efficient, modern, net-worked solutions that ensure streamlined processes and seamless quality assurance for every tunnel project.










Modular Production and Logistics Management System | SDS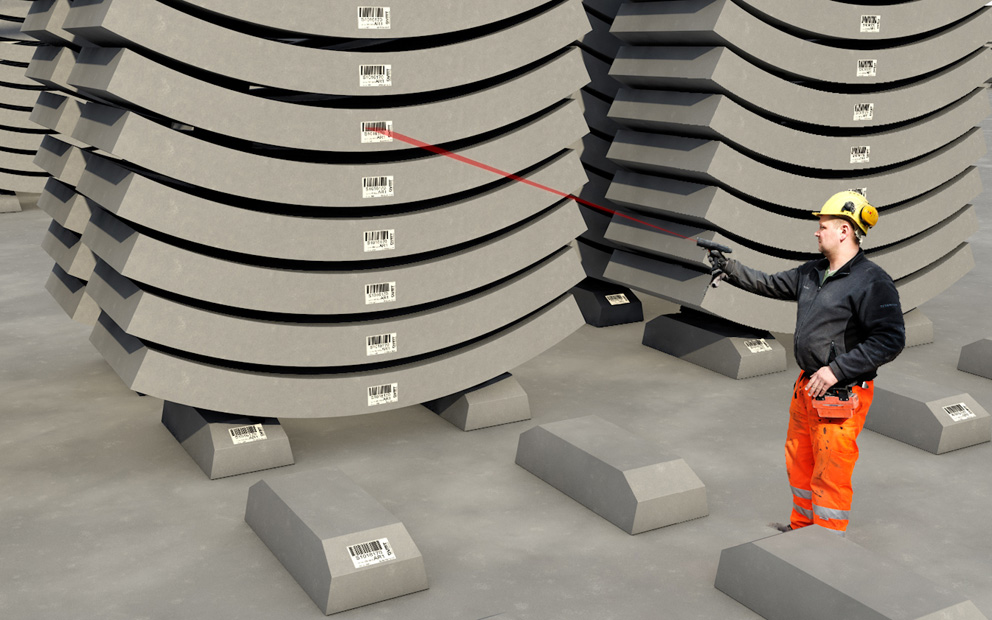 The system comprehensively directs, monitors and documents all essential processes within the production and storage of segments and thus ensures plannable, efficient, transparent and accurate handling on site.
read more
---
3D Measurement of Moulds and Segments | LIS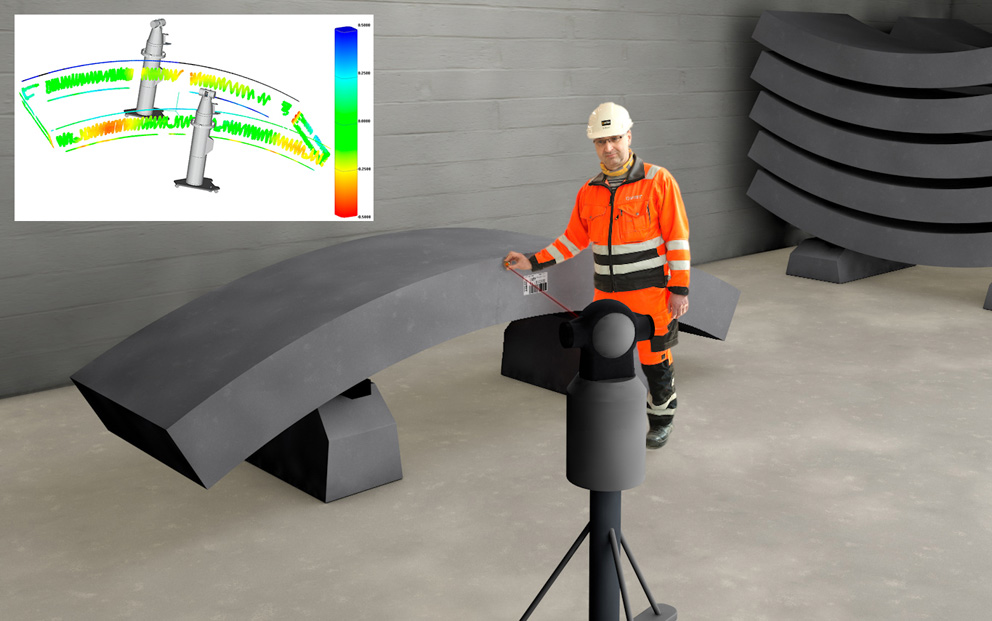 The quality control for moulds and segments delivers a 3D geometry check to detect deviations in the sub-millimetre range. The customer receives a target vs. actual comparison of the specified test criteria as well as comprehensive reports on compliance of project-specific tolerances.
read more
---
Navigation Systems Large Diameter Tunnelling | TUnIS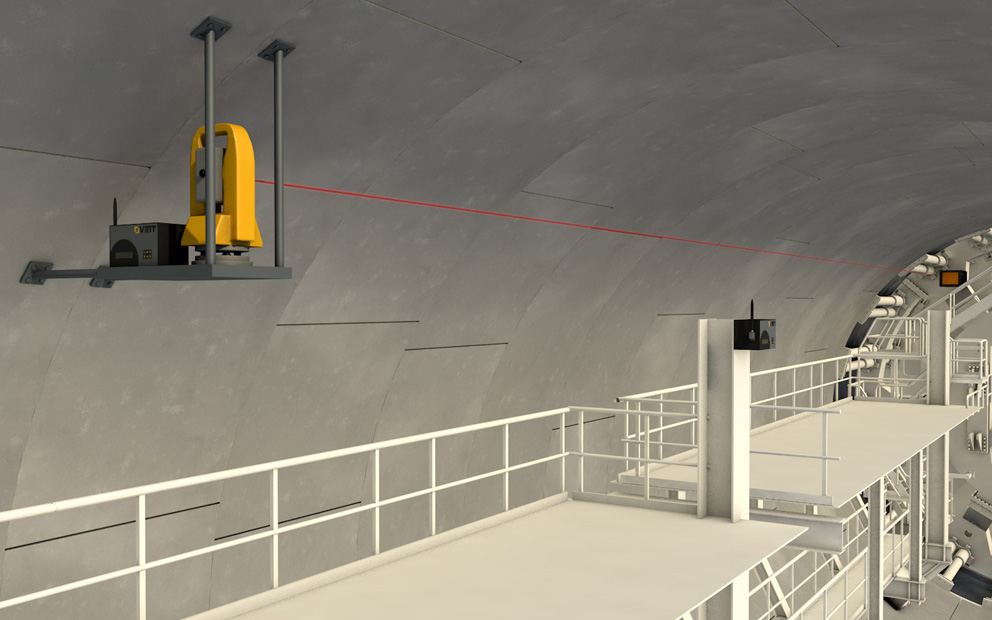 VMT´s best-selling Navigation Systems worldwide steer tunnels of several kilometres in length with millimetre accuracy to their destination. In addition, the stability and consistency of tunnels and segments will be boosted with products that automate and monitor processes.
read more
---
Ring Sequencing | TUnIS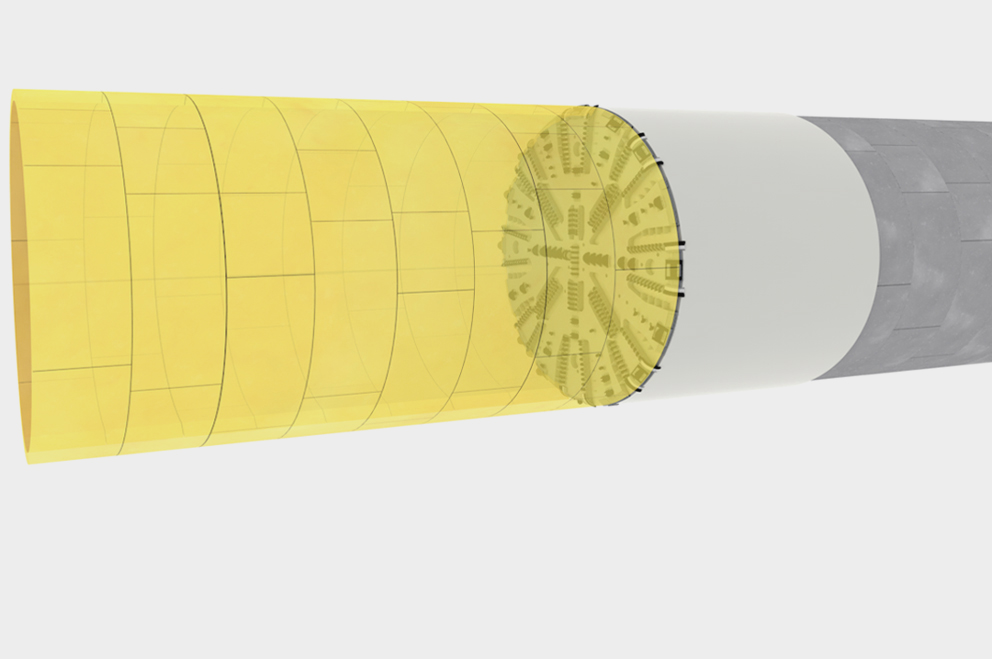 The optimum ring position is a critical part of the tunnel construction process. This system automatically calculates the optimum ring sequence for tunnel advances that include segmental lining.
read more
---
Ring Convergence Measurement System | RCMS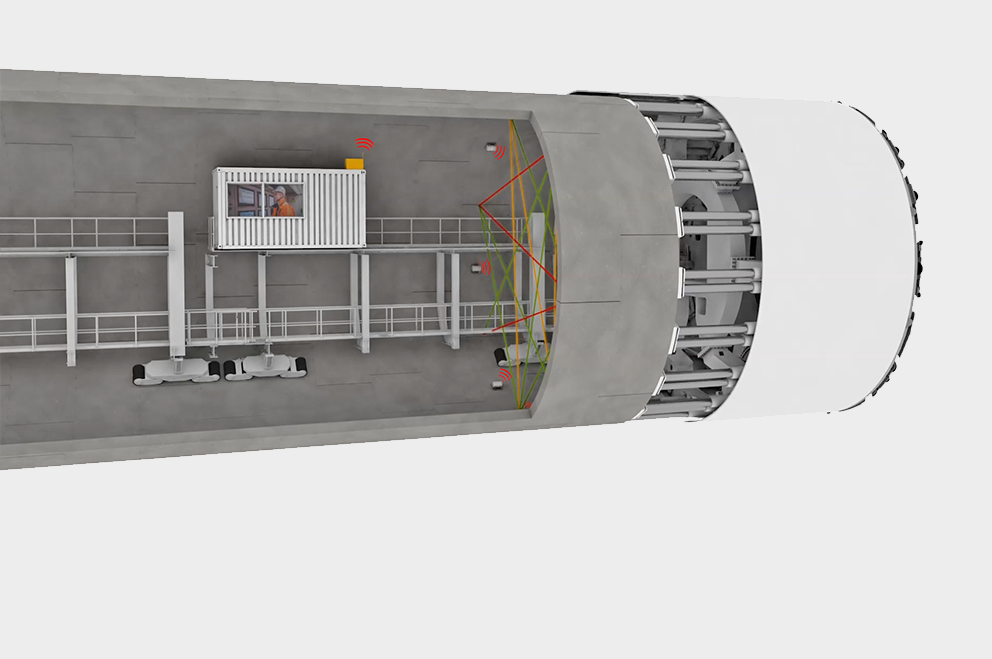 To detect potential risks caused by deformations as early as possible, the Ring Convergence Measurement System RCMS has been developed.
read more
---
Automatic Tailskin Clearance Measurement System | SLuM Ultra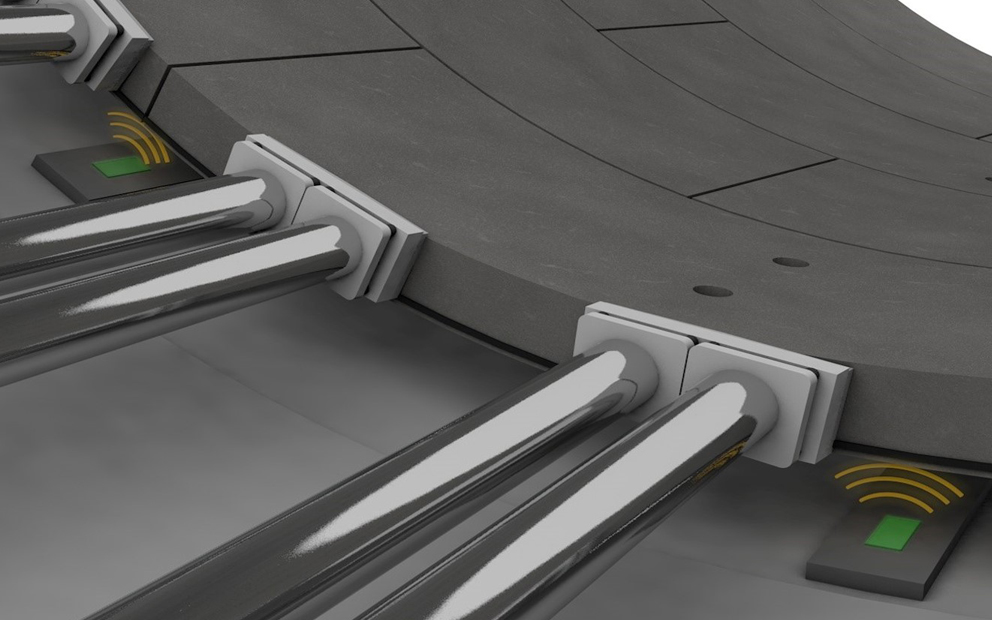 The system enhances the ring build process by measuring the ring position relative to tailskin axis with millimetre-accuracy.
read more
---
Deformation Monitoring | MODUS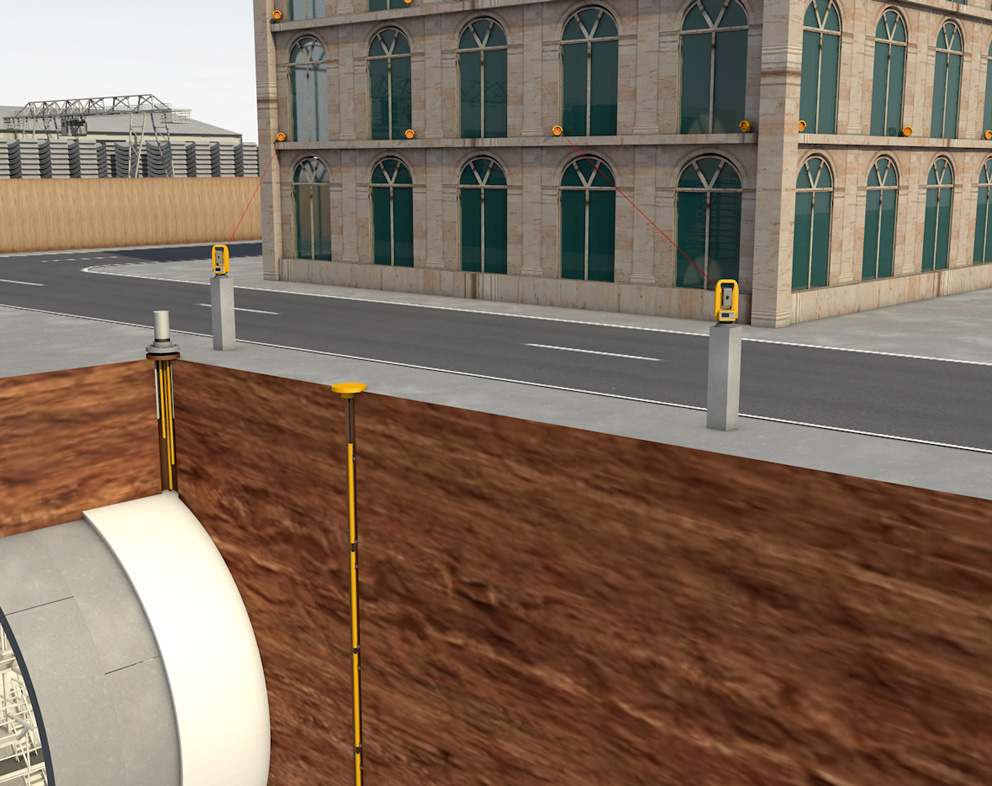 Real-time deformation monitoring of critical equipment and structures is aimed at detecting risks for building projects in built-up and residential areas to avoid accidents and damage. When critical changes occur, automatic warning and alarm messages are sent to facilitate reaction.
read more
---
Navigation Systems Microtunnelling | SLS/U.N.S.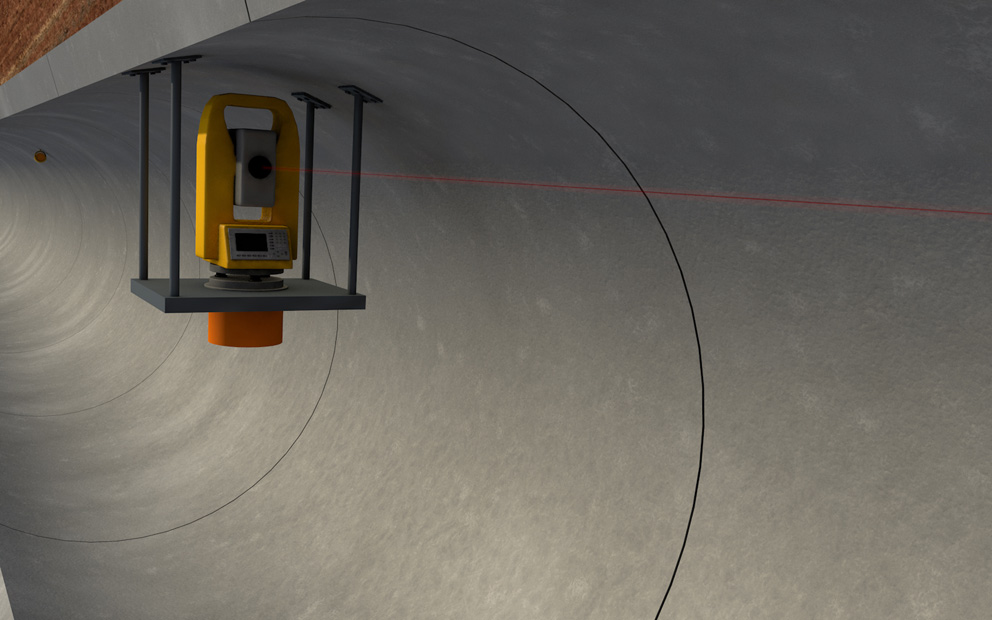 The microtunnel navigation systems are used in tunnels from a diameter of 800 mm upward and are suited for all alignment geometries, particularly for curved and long distance advances. Monitoring solutions track bentonite lubrication, gap movements and the load acting on the jacked pipes to prevent pipe damage.
read more
---
Process Data Management System | VDMS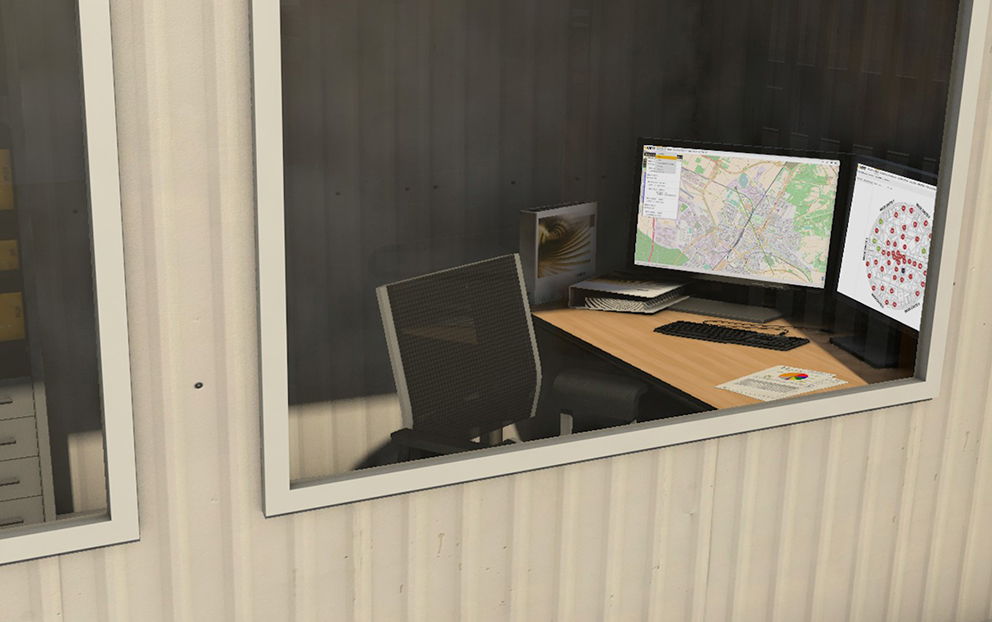 The data management system processes and correlates data from all sorts of different sources, analyses them and displays them in user-friendly form in real time so that they can be made available to project managers worldwide in a wide range of output forms. VDMS thus ensures full information and transparency and supports the efficient control of both the TBM and also many other operating processes within tunneling projects.
read more
---
Navigation Systems Conventional Tunnelling | TUnIS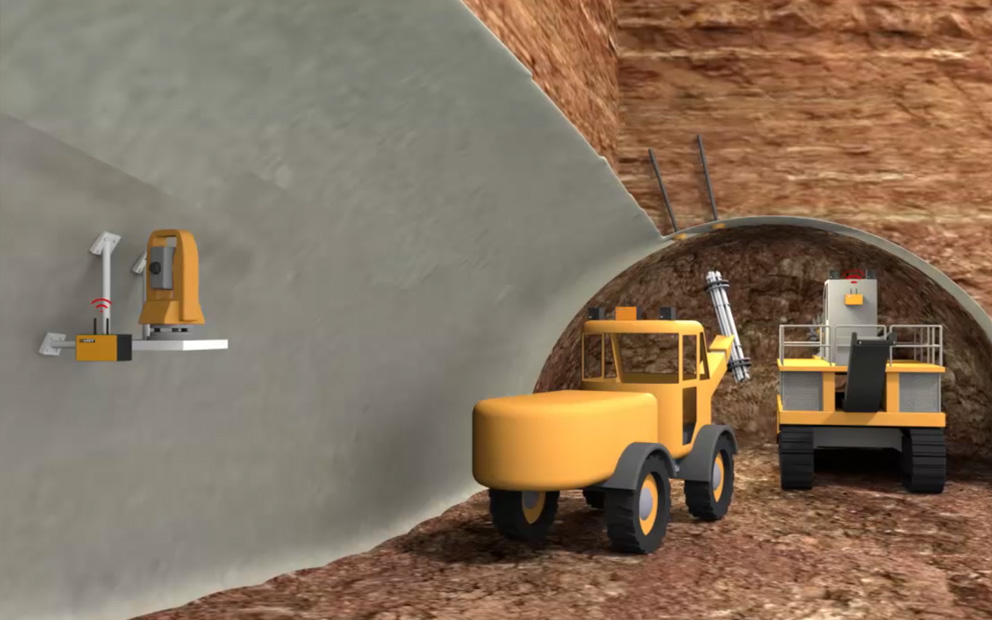 These Navigation Systems allow the designed profile to be excavated accurately. They help accelerating the construction process irrespective of restricted visibility due to dust and increase the personnel safety. Additional features provide 3D view of tunnel profiles and anchor positions.
read more