Safety Coordination by Underground Tracking SCoUT
System solution for tracking and alerting of people and mobile equipment underground.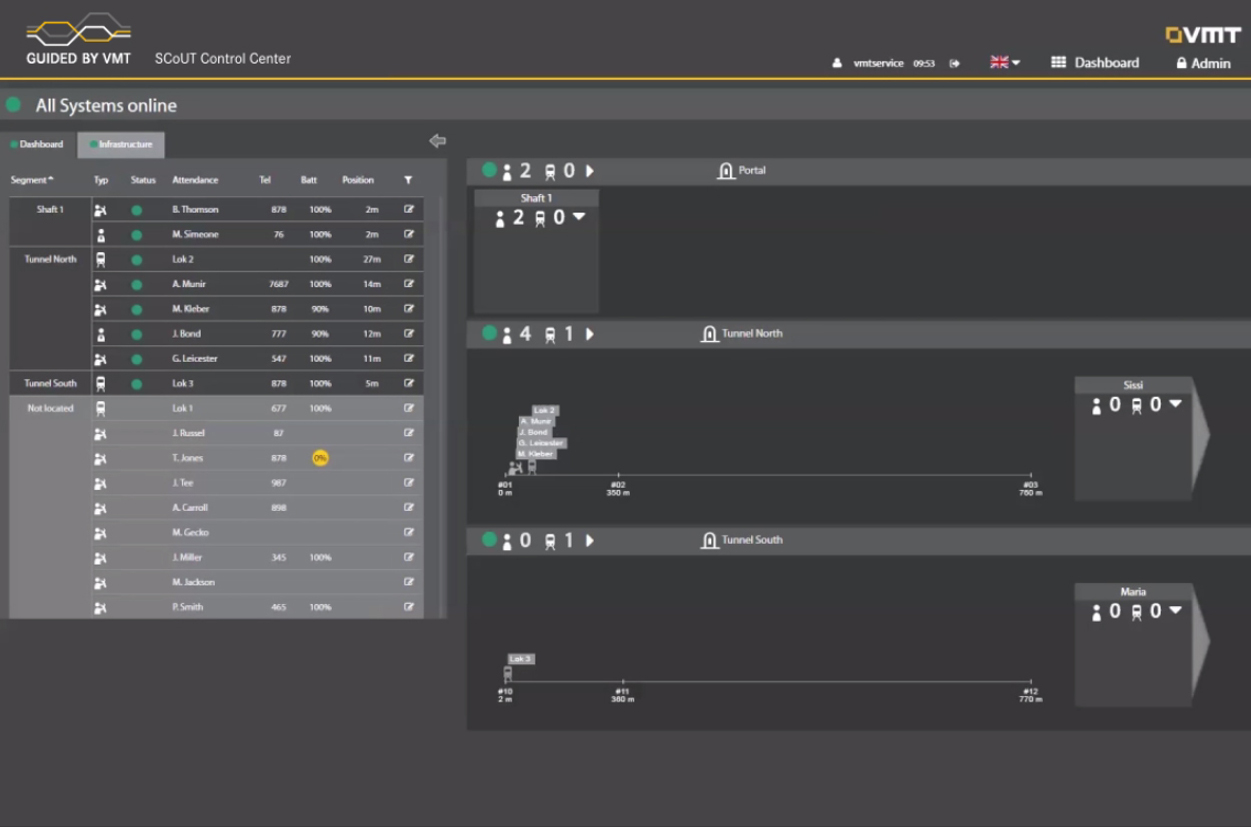 ScoUT offers precise real-time tracking of people and mobile equipment underground and their display on surface – for alarm generation, coordination of rescue measures, avoidance of collisions and increased productivity by ensuring transparency throughout the site. The system solution comprising software, receiver and transmitter hardware and locating tags is easily adaptable to each project due to its high scalability and maximum compatibility.
The precise position information, which is always upto-date, is shown clearly on the monitors in the SCoUT Control Center on the surface. The design of the SCoUT Control Center's browser-based user interface means that it can be operated simply and intuitively and provides a clear display which can be understood quickly.
The information displayed in the SCoUT Control Center allows the safety officer to make fast, informed decisions in the event of an emergency. Rescue measures can be triggered according to the current situation and efficiently coordinated.
SCoUT Safety innovation: With SCoUT, VMT is, for the first time, offering a system in which the tags underground can always reliably transmit and receive tracking and alarm generation signals even in enclosed spaces or vehicles.