Microtunnelling
Guidance Systems for pipe jacking and microtunnelled pipeline installations for diameters of 800mm and larger.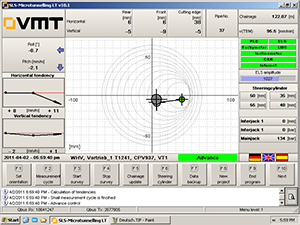 VMT's pipe jacking and microtunnelling Guidance Systems achieve very accurate results for all alignment geometries, especially for curved and long-distance drives. They are based on laser, tachymetry or gyroscope technology.
With the machine position known at any given moment, the Guidance Systems allow machine operators to precisely steer the machine. Even in difficult ground conditions, the TBM can be steered with minimal deviations in relation to the designed tunnel alignment – which guarantees the maximum breakthrough accuracy.
A further advantage – especially for systems over long-distances and/or curved drives – is the high advance rate between control measurements.
Products
SLS-Microtunnelling L: Laser based system for short and straight tunnels
SLS-Microtunnelling LT: Tachymetry system for long distance and curved drives
U.N.S.: Gyroscope system for long distance and curved drives, especially for small diameter projects and tight curves