November 2016
New partnership takes deformation monitoring to a new level
A new partnership between Germany-based tunnel navigation and deformation monitoring specialist VMT GmbH and the US and Netherlands-based Positioning Area of the Japanese Topcon group has recently led to the launch of a new deformation monitoring system.
Establishing the partnership, combining the skills, engineering prowess, hardware and software expertise of the two companies has brought about the development of the latest advanced deformation monitoring system known as Delta Solutions. The facility to fuse together each company's respective products and technologies has provided customers with a complete monitoring solution, which will be distributed globally by Topcon.
Utilising as a base VMT's existing TUnIS Deformation Monitoring software product and various items of hardware that operate with it, a process utilising further hardware components from Topcon as well as software elements including Delta Link, Delta Log, Delta Watch and Delta Sat has been developed. Delta Solutions is designed to provide accurate and reliable deformation monitoring measurements and the associated reporting requirements for asset protection.
Combining technology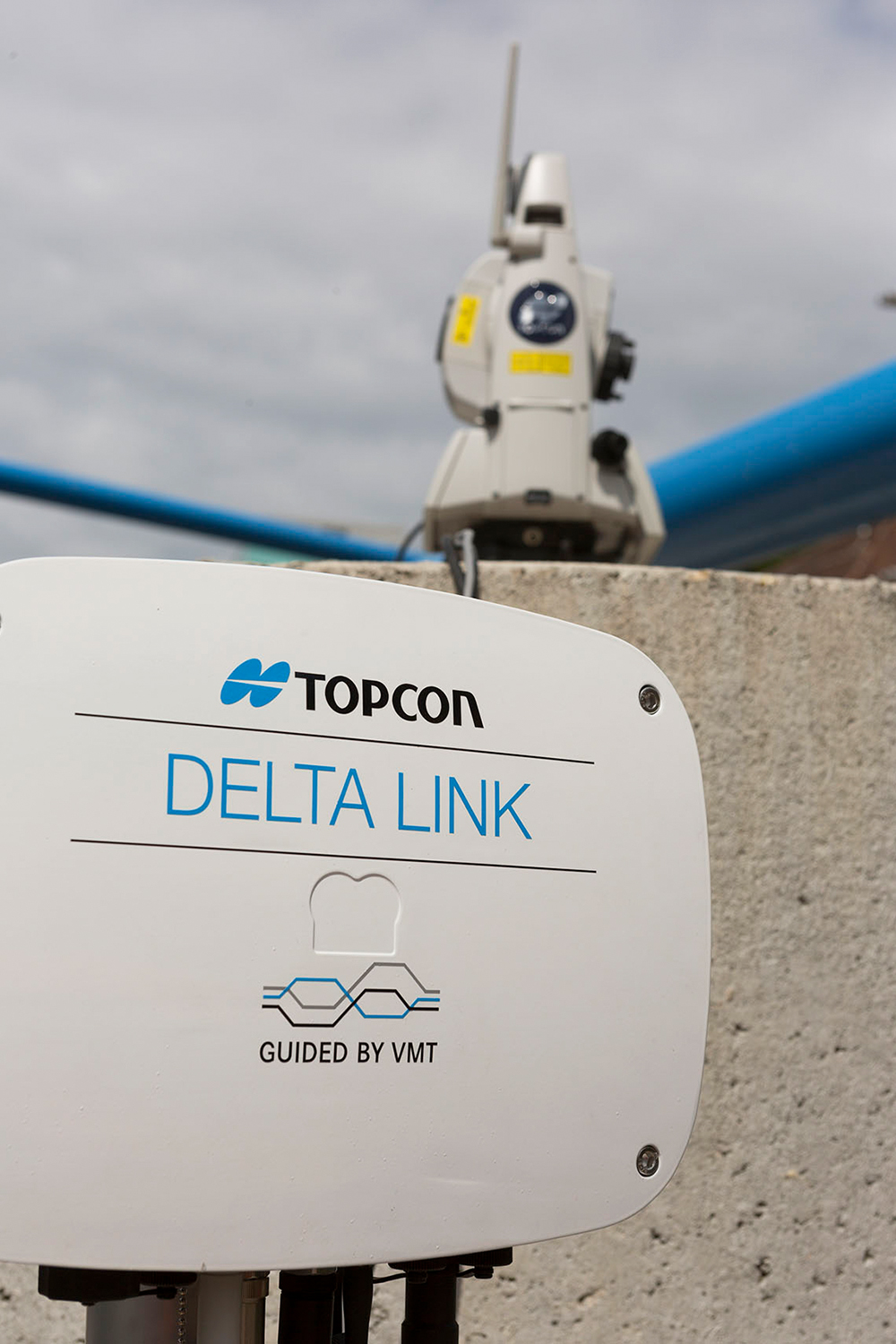 For its part, working alongside Topcon engineers, VMT undertook modifications and customisation to both existing hardware and software as well as the communications systems that operate within the monitoring process to meet the requirements of the new Delta System set out by Topcon.
As well as this, VMT also undertook certification processes on certain hardware units that now mean that all hardware components meet with current CE and FCC certification conditions and electromagnetic emissions limits, which makes the Delta System compatible with many more countries operations regulations and requirements.
"As standalone software, Delta Watch delivers accurate and reliable data in a variety of reporting formats to best fit a project's needs said Ian Stilgoe, vice president portfolio management at Topcon Positioning Group. "Data from the total station, GNSS receivers, levelling devices and sensors can be processed and analysed individually or as a network-adjusted solution. "Furthermore Topcon Delta Link provides hardware support communication for autonomous operation in the field." he said. "Delta Link manages each individual power source, thereby maximising system availability."
Communications options include Ethernet, Wi-Fi, and a globally approved integrated cellular modem and the system can be accessed via a secure web portal. Delta Log is designed to provide an intuitive interface to manage observations, target types, and measurement scheduling.
"We are pleased to be able to partner with Topcon to bring our deformation monitoring solutions to a wider customer base utilising Topcon's global distribution network." said Alexander Seilert, Head of Sales and Project at VMT GmbH.